Parents' Round Table Experts and Every Day Parents

Meet the Round Table Experts and Participants
Joyful Parenting Coaching is proud to announce a special event—a tele summit that will be interviews with an Expert sent out one day, followed the next day by a round table discussion of ordinary parents on that experts' interview. Parenting Coach Elisabeth Stitt is producing the summit to support United We Parent, a Southern Californian Organization founded by Hogan Hilling( author of books like The Dadly Way and the coming-in-June Dadly Dads: Fathers of the 21st Century ) and Dr. Elise Cohen Ho ( co-author of the upcoming Amazing Moms of the 21st Century) whose mission is to unify, strengthen and inform the parenting community. Elisabeth shares United We Parent's firm belief that parents' greatest resources are their collective wisdom, and the tele summit is one vehicle through which we aim to give parents a chance to share their experiences and insights learned.
BIO; Dr. Laura Markham trained as a Clinical Psychologist, earning her PhD from Columbia University. But she's also a mom, so she translates proven science into the practical solutions you need for the family life you want.

Dr. Laura is the author of the books Peaceful Parent, Happy Kids: How to Stop Yelling and Start Connecting and Peaceful Parent, Happy Siblings:How to Stop the Fighting and Raise Friends for Life.

The founding editor of AhaParenting.com, Dr. Laura also serves as a parenting expert for many websites. She makes frequent TV and radio appearances and has been interviewed for hundreds of articles by publications as diverse as The Wall Street Journal, Real Simple, Newsday, Men's Health, Redbook and Parents Magazine. Over 100,000 parents subscribe to her weekly email.
Canadian Kerri Isham is a knowledgeable, experienced and passionate educator, coach and facilitator dedicated to excellence and committed to the sexual empowerment of people of all ages.Her primary goal is to make exploring sexual health fun and meaningful, and to alleviate the shame and embarrassment sometimes associated with this extremely important topic.

An expert educator, Kerri completed the Sexual Health Educator Certification program through Options for Sexual Health in Vancouver. She was a school teacher for 14 years, including 10 years as a Sexual Health Educator at the Middle school level. She later became the District Health and Fitness Resource Teacher, which created the opportunity for her to teach Sexual Health to grades four and five.

Kerri found Power Up Workshops an organizations that offers a variety of customized sexual health workshops for Preschool to Grade 12, parents, educational assistants, teachers, adults and people with special needs. She is also the author of "Puberty: Coming to a Body Near You," a book that has gotten rave reviews from parents and kids alike.
Mercedes Samudio, LCSW is a parent coach, speaker, and bestselling author who helps parents and children communicate with each other, manage emotional trauma, navigate social media and technology together, and develop healthy parent-child relationships. As a Licensed Clinical Social Worker with a private coaching practice, Mercedes has worked with adoptive families, foster families, teen parents, parents navigating the child protective services system, and children living with mental illness. Mercedes seeks to empower parents to believe that they are already great guides for raising healthy and happy children.
Mercedes is the best selling author of Shame Proof Parenting a book in which she not only shares her own experience with shame but in which she offers a blueprint for how you can guard yourself against be negatively affected by others' judgement. You can find Mercedes on her Shame Proof Parenting Community Facebook page.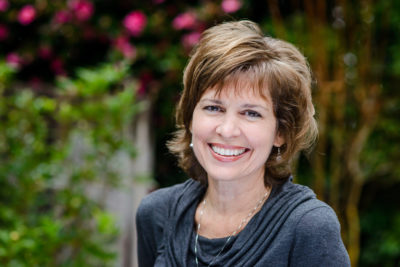 In 2011 Melanie Hempe uncovered the dark world of video game addiction as she realized that her son's gaming had finally crossed the line. As she began talking with other families and neuroscientists, she quickly realized she was not alone. Turns out, like Melanie, families everywhere were not prepared for the tidal wave of technology that was flooding their homes, as children and teens were being lost in the world of video games and social media. With an RN degree from from Emory University, Melanie founded Families Managing Media. She draws upon her medical background to demystify the questions of why technology has such a strong grip on our kids and why it is replacing normal childhood activities.

Families Managing Media has delivered hundreds of seminars throughout the Charlotte area, writes for Charlotte Parent's online blog, has been seen on local news stations like WCNC and WCCB, and been quoted in Real Simple and Psychology Today magazines. Melanie provides easy-to-follow scientific information and practical solutions for children of all ages, and stresses the importance of "Real Life" connections in a digital world.
Mike Domitrz is known for the impact his programs, trainings, and publications have made across the world for parents, teenagers, families, educational institutions, the US military, and the media. You may have seen him as the featured expert on Dateline NBC's "My Kid Would Never Do That."
Today, Mike is one of the leading experts for transforming our sexual culture to one being built on consent and respect – discussing sexual decision-making, asking first, healthy relationships, bystander intervention, and supporting survivors of sexual assault. As the brother of a rape survivor, Mike's mission is personal.
His ability to share powerful emotional moments (both serious and hilariously funny) while giving readers and audiences realistic "How To" SKILLS to implement in their lives is what separates Mike's message from other experts and authors. Mike is an author with an unique combination of Provocateur and Advocate who captivates readers throughout his books.
Host Elisabeth Stitt is an award winning parent educator, coach and author. Always on the lookout for how parenting can be more joyful, Elisabeth develops in her clients the self confidence that allows them to be bring a playfulness and light heartedness to their parenting.
What Elisabeth loves about United We Parents' mission is that as a result of teaching over 3,000 students, she truly believes that there is a wide range of parenting approaches under which children can thrive. She wants parents to feel good about the strengths they bring as individuals to their families.
Elisabeth's book, Parenting as a Second Langauge, provides a series of exercises for reflecting on different aspects of parenting, so parents become the architects of their families by planning and parenting deliberately.
ROUND TABLE PARTICIPANTS
Discussing Dr. Laura Markham's interview:
Benjamin Bradburry
Michael Finlay--I am a husband and father of two with a passion for fatherhood and learning all I can about how to be a better dad. I love talking about parenting with other parents and am a trained facilitator in multiple different parenting educator curricula. Please check out my blog on my fatherhood journey at http://thisisfatherhood.blog.
Tiffany Eve Lawrence-- Tiffany Eve is the mama with the CLAWS and NO apologies! She's a military spouse, mom of twin 4yr olds, and the CEO of Covered Cubs (a child protection brand). As a speaker & trainer she's known as the Lioness Mama on a mission to equip parents to confidently, assertively and without compromise protect their children in all situations. www.coveredcubs.com
Tonya McKenzie-- Mother of 4 (16, 9, 7 & 7), married 16 years with a running a small PR firm in LA, Beach conservationist and child advocate www.sandandshores.com and http://www.eco-diversity.com/
Leigh Ratcliffe--Leigh is getting back into writing while trying to focus on her two amazing kids. She knows all about adoption (her youngest is adopted) and is learning about ADHD and all that comes with it.She also dances for local artists in San Diego, which helps a lot with her sanity.
Discussing Kerry Isham's interview:
Stephanie Owen--Stephanie Owen is a Licensed Marriage and Family Therapist and Certified Positive Discipline Parent Educator. She began Motivational Parenting with the mission to teach research-based parenting techniques through 1-1 coaching in San Francisco/Bay Area and virtually worldwide.
Michael Picarella--Michael Picarella is a family man with a taste for cookies, milk and the American Dream. He's the author of "Everything Ever After," a collection of stories from his family humor newspaper column, "Family Men Don't Wear Name Brands." For more info, go to http://www.MichaelPicarella.com.
Jesse Jayne Rutherford--Single mom to 2 girls. Author, creator, and publisher of deconstructed fiction at www.fraxtory.com.
Kristin Zinger--Working, writing and blogging wife and mother of 2. Speech therapist, with experience in communication and behaviour with children preschool - school age. www.momtannica.com and www.facebook.com/zingerbookzoo/
Discussing Mercedes Samudio's interview:
Crystal Arzu--Midlife Lifestyle blogger, married 19 years, work FT in the Healthcare Management industry, Mom to a 17 year old Daughter. www.themiddleyearsjourney.com
Bob Munro--Father, Step-father, Grandfather, Husband & founder of "The Art Of Masculinity"
Alicia Trautwein--Mother of 4, two of which have autism. Blogger behind adventuresofthemomkind.com, a blog dedicated to helping families embrace neurodiveristy.
Chatón Turner--Chatón T. Turner, Esq. is a mom of two, a blogger, lawyer, speaker and frequent TV guest who struggles to keep her house clean. She is committed to transforming the workplace so that women can make heartfelt choices instead of imposed ones. She discusses her quest for balance in her stilettos on her blog, Chaton's World.
Mariamah Williams--Wife and mother of 1 precious little girl. Chief Content Editior for Noonetocompare.com. A fashion, beautyand lifestyle blog with a splash of inspiration.
Discussing Melanie Hempe's interview:
Shiri Breslow--I am a wife, working mother of two (ages 2 and 4), founder of little Big Bee, and finance professional in the entertainment industry.
Matt Hurst--Trying to maintain a balance between being himself, being a husband, being a hard-working professional and being a dad, Matt Hurst constantly seeks that balance every day. He pens his trials and tribulations of this fathering adventure on sothisisfatherhood.com. Follow him on Twitter at: @The_Daddy_Matt.
Tim Larmore--I am an insurance agent living in Tacoma, WA with my wife Tricia and our 4 1/2 year old son Emrey (DS). Co-Started D.A.D.S.-Dads Appreciating Down Syndrome, the first chapter here in WA State.
Sarabeth McElhaney-- Lifestyle blogger at thefebruaryfox.com living in Los Angeles with my husband and 2-year-old son.
Rodric Rhodes--Trying Father of 2 boys and clinical psychologist specializing in children and families. Continuing to work on balance of fatherhood and professional practice.
FULL DAY
CONFERENCE FOR PARENTS
Sign up HERE.
Date: Saturday, August 26, 2017 Time: 8:30 AM to 4:30 PM
Location: Cal Poly Pomona Kellogg Center
Pomona, CA 91768